I got engaged! It was the coolest proposal ever. We went to the Mystics of Time Mardi Gras ball on Saturday night (the 13th). At midnight (making it officially Valentine's Day), Matt took me over to where his family had gathered and a bunch of people just happened to be standing around. He gave me a huge bouquet with a card that he had written a poem on. He asked me to read the poem out loud. It said:
In life I have a few tasks
Pertaining to you and me
One is I get to bask
In the beauty in you I see (turned over to the back at this point)
To go one step
further I have
to ask...
Then he got down on one knee and said "Will you marry me?"
Of course I said yes, lol. I have to say that getting engaged at a Mardi Gras ball was pretty unique. We were both of course dressed to the nines, and we were surrounded by people we didn't know, haha. One of them took a picture of it and another (probably drunk) girl yelled "Do it again! I missed it!" Matt's sister Hope took a video of it and in the video we even had a Masker walk through the shot, haha. Not just any Masker either, but a Marshal. (You have to be fairly familiar with Mardi Gras societies at this point to know what I'm talking about.)
So here are some pictures: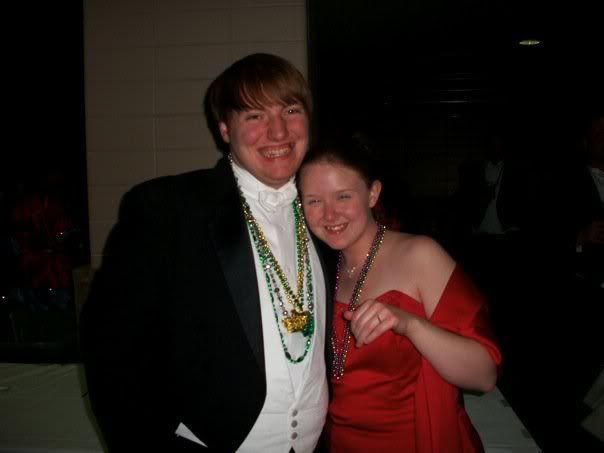 A terrible picture of us right after, lol.
My awesome flowers!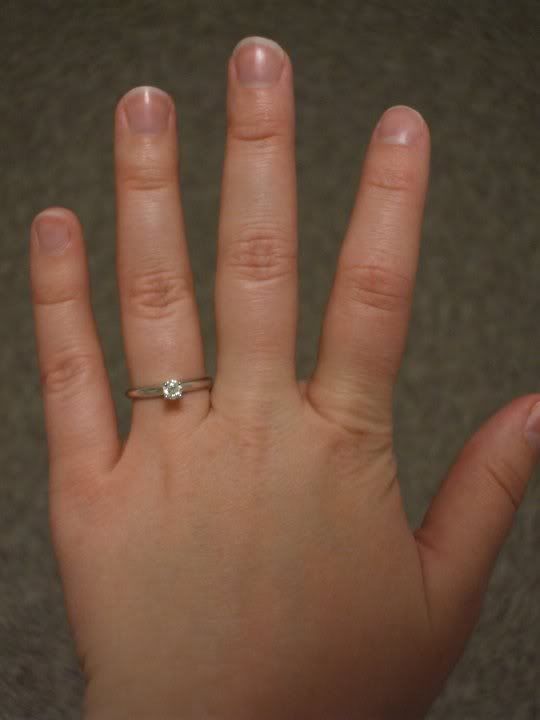 A close-up of the ring on my hand!